The
Christian & Missionary Alliance
began in the U.S. in the 1800s as a missional movement to share the good news of Jesus with people who did not have access to the message. Missions is still the heartbeat of our denomination. The 2,000 Alliance churches in the U.S. worshiping in 37 languages and dialects send and support over 700 international workers in about 70 countries, prioritizing people groups with no or limited access to the message. Worldwide today, the Alliance consists of over 6,000,000 people worshiping Jesus in 20,000 churches in 180 languages and dialects.
DAC PARTNER SITE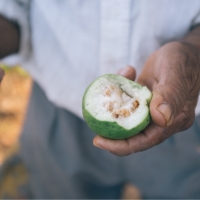 Envision El Salvador
"El Salvador is a small Spanish-speaking country located on the Pacific side of Central America. About 1/3rd of the population lives in the vibrant capital city, San Salvador. The country has a hard history of civil war, trafficking, religious nominalism, and gang violence. However, we are excited to witness and be a part of the new things God is doing here."